From Russia with Love?
Wed, 08/23/2017 - 4:40pm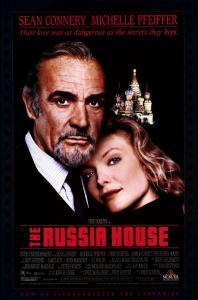 OK, perhaps this is just me being paranoid, but then again, given the #TrumpRussia/Hacking brouhaha, perhaps not.
Like most website owners, now and then I like to check my website analytics to see how the site is doing traffic-wise. Every now and then I'll poke through the various demographics of site visitors. Once in a blue moon I'll even check which country people are visiting from. Given the nature of this site, obviously the vast majority of the traffic comes from the United States; after that, most visitors typically come from Canada, the United Kingdom or France, none of which is particularly surprising.
However, I noticed something interesting today, and decided to go back to prior years to check on something...and sure enough, guess what?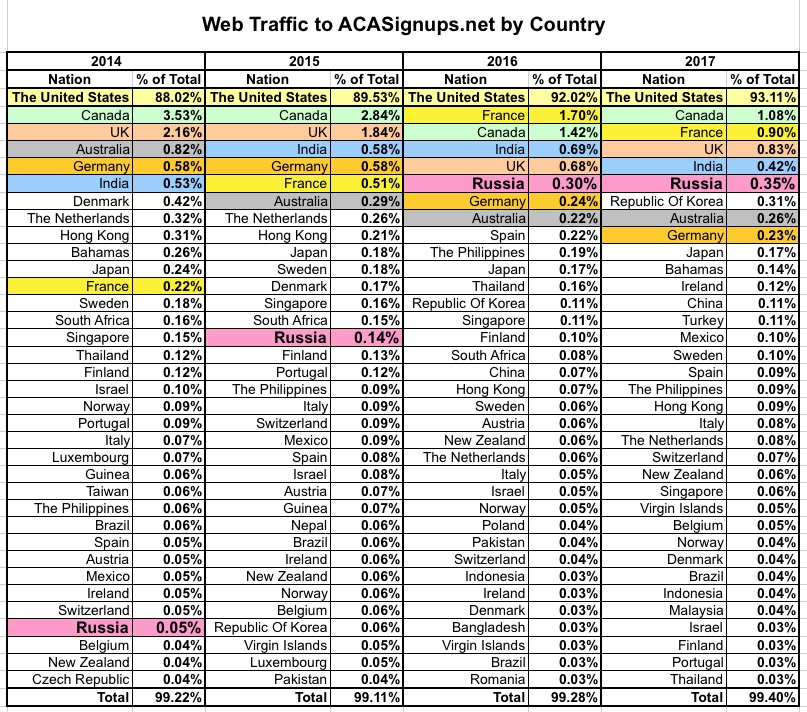 I've color-coded the top countries for all four years to give a better idea of how they've shuffled around. Aside from the U.S., Canada, the UK, Australia, Germany and India have all pretty much hovered around the top spots all four years. France started out in 12th place, but quickly moved up into the top 6 where it's stayed.
And then...there's Russia, which has jumped up the ladder from 32nd place (0.05% of all visitors) to 6th place (0.35%) the past two years running. Huh.